EFFA Player of the Week
---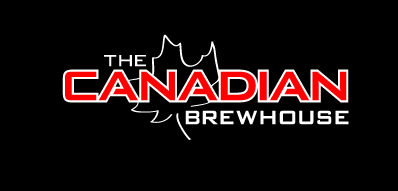 The EFFA, in partnership with The Canadian Brewhouse will be continuing the Player of the Week program for the 2019 season. Here is how the program will work.

1) Referees will be nominating a Player of the Game for each game during the regular season.
2) A Player of the Week for each division will be randomly chosen from all the nominations.
3) Division directors will be presenting the Player of the Week winners with a $20 Canadian Brewhouse gift certificates at the following week's games.

Listed below are the weekly winners for each division.
Week 1
Division 1 - Jared Janotta #21 - Raiders (1 TD pass, 4 TD receptions, 1 convert reception, 2 interceptions)
Division 2 - Kyle Kowalchuck #29 - Cobras (2 sacks)
Division 3 - Dave Hult #12 - Cougar Hunters (2 TD passes, 1 convert pass)
Division 4 - Shawn Atwal #10 - Brotherhood (7 TD passes, 4 convert passes)
Division 5 - Christopher Alucema #12 - TD Lovers (5 TD passes, 3 convert passes)
Week 2
Division 1 - Rick Cammidge #12 - Hellhounds (6 TD passes, 5 convert passes)
Division 2 - Will Ginka #9 - Crush (2 TD receptions, 1 convert reception, 1 sack)
Division 3 - Tom Pearce #34 - Young Guns (2 TD receptions, 2 convert receptions, 1 interception)
Division 4 - Josh Nielsen #10 - Diggers (4 sacks)
Division 5 - Andrew Bartko #17 - Crusaders (6 TD passes, 1 convert pass)
Week 3
Division 1 - James Hoffman #57 - CBH Warriors (1 TD reception, 1 sack)
Division 2 - Steve Dimock #22 - Cobras (3 TD receptions)
Division 3 - Alan Gurnett #12 - Hammerheads (5 TD passes)
Division 4 - Tyler Leibel #45 - Outlaws (1 TD reception, 3 sacks)
Division 5 - Aaron Mann #5 - Dragons (6 TD passes, 3 convert passes)
Week 4
Division 1 - Luke Lavorato #17 - Super 7's 17 (1 convert pass, 1 TD reception, 4 convert receptions, 1 interception)
Division 2 - Clinton Richardson #7 - Colt 45ers (7 TD passes, 4 convert passes, 1 TD reception, 1 interception)
Division 3 - Tyrell Curtis #44 - Tradesmen (1 TD reception, 1 convert reception, 3 sacks)
Division 4 - Harrison Caufield #65 - Bisons (1 TD reception, 2 convert receptions, 2 sacks)
Division 5 - Alan Cheng #2 - Clareview Regulators (5 TD passes, 4 convert passes)
Week 5
Division 1 - Marc McMahon #5 - Rebels (3 TD receptions, 1 interception)
Division 2 - Kyle Odegaard #57 - Isotopes (7 sacks)
Division 3 - Nik Palek #81 - Roosters (2 TD receptions, 1 interceptions)
Division 4 - Paul Totman #39 - Wizards (5 TD passes, 4 convert passes, 1 interception)
Division 5 - Garret Anderson #50 - Cowboys (1 TD reception, 6 sacks)
Week 6
Division 1 - Devon Hogan #14 - Ravens (3 TD receptions, 1 convert reception, 2 sacks, 1 interception)
Division 2 - Nick Taylor #81 - Lightning (2 TD receptions, 2 interceptions)
Division 3 - Mike Hoffman #89 - Bearcats (3 sacks)
Division 4 - Jon Weaver #34 - Diggers (2 TD receptions, 2 sacks)
Division 5 - Anthony Carlow #22 - The U
Week 7
Division 1 - Aaron Holba #81 - Super 7's (2 TD receptions, 2 convert receptions, 2 interceptions)
Division 2 - Donald Coulter #9 - Isotopes (3 TD receptions, 1 convert reception)
Division 3 - Winston Poon #9 - Young Guns (1 TD reception)
Division 4 - Sam Badre #1 - Brotherhood (3 TD receptions)
Division 5 - Hunter Gooderham #14 - The Benjamin's (3 TD passes, 2 convert passes, 1 TD reception, 1 sack)
Week 8
Division 1 - Jared Jannotta #21 - Raiders (1 convert pass, 3 TD receptions, 1 convert reception, 1 sack)
Division 2 - Clinton Richardson #7 - Colt 45ers (1 convert pass, 2 interceptions)
Division 3 - Tito Cueva #0 - Tradesmen
Division 4 - Colan Delainey #91 - Big TD's (1 TD reception, 3 sacks)
Division 5 - William Yeung #30 - Clareview Regulators
Week 9
Division 1 - Mark Stinson #22 - Hellhounds (3 TD receptions, 1 covert reception, 1 interception)
Division 2 - Steve Dimock #22 - Cobras (1 TD pass, 2 TD receptions, 1 interception)
Division 3 - Paul Jeannotte #8 - Young Guns (2 sacks)
Division 4 - Blair Chapman #12 - Big TD's (2 TD passes, 2 convert passes, 1 interception)
Division 5 - Derek Kucharski #17 - Crusaders (2 TD passes, 1 convert pass)
Week 10
Division 1 - Josh Duguay # 7 - Rebels (7 TD passes, 4 convert passes)
Division 2 - Frank Dargis #13 - Crush (2 TD receptions)
Division 3 - Matt Upham #17 - Roosters (7 TD passes, 1 convert reception)
Division 4 - Mark Jamieson #77 - Wizards (5 TD passes, 3 convert passes, 2 sacks)
Division 5 - Jeremy Arends #21 - Dragons (3 TD receptions)
Week 11
Division 1 - Max Imerson #80 - Raiders (2 sacks)
Division 2 - Tristan Poseluzny #50 - Lightning (5 TD passes, 1 convert pass)
Division 3 - Nathan Filipek# 31 - Cougar Hunters (3 TD receptions)
Division 4 - Carson Helfrich #13 - Outlaws (4 TD receptions)
Division 5 - George Klassen #25 - The Benjamin's (2 TD receptions, 3 sacks)
Week 12
Division 1 - Grant Shaw # 63 - Rebels (2 TD receptions)
Division 2 - Kurt Tonowski #39 - Blues (1 convert reception, 4 sacks)
Division 3 - Miguel Cueva #88 - Tradesmen (4 TD passes, 1 convert pass)
Division 4 - Herman Jhangri #22 - Brotherhood (2 TD receptions, 3 interceptions)
Division 5 - Jacob Kilmartin #88 - Cowboys (2 TD receptions, 1 convert reception, 2 interceptions)
Week 13
Division 1 - Eddie Steele #99 - Rebels (2 sacks)
Division 2 - Ryley Richardson #8 - Colt 45ers (4 TD receptions, 3 convert receptions, 1 interception)
Division 3 - Ethan Hennig #2 - Hammerheads (3 TD receptions, 1 interception)
Division 4 - Jarrod Caufield #9 - Bisons (3 TD receptions, 1 convert reception)
Division 5 - Jeremy Wong #11 - Clareview Regulators (1 TD reception, 3 sacks)
Week 14
Division 1 - Jon Kot #2 - Raiders (2 TD receptions, 2 interceptions)
Division 2 - Craig Hunt #18 - Blues (3 TD passes, 1 sack)
Division 3 - Taylor Yaremchuk #15 - Bearcats (4 TD passes, 3 convert passes)
Division 4 - Asad Dandia #69 - Wizards (1 TD reception, 3 interceptions)
Division 5 - Don Henderson #13 - The U (1 TD reception, 1 convert reception, 3 sacks)
Week 15
Division 1 - Mike Wojcicki #7 - Ravens (2 TD receptions, 4 convert receptions, 2 interceptions)
Division 2 - Tyler Cox #10 - Isotopes (6 TD passes, 3 convert passes, 1 interception)
Division 3 - Theo Long #10 - Roosters (4 TD receptions, 1 convert reception)
Division 4 - Colan Delainey #81 - Big TD's (1 TD reception, 3 sacks)